According to the March 29, 2014 Sunday New York Times article
Why Fund-Raising Is Fun
by Arthur C. Brooks, donating money and time can improve a donor's sense of well-being!
"Why? Charitable giving improves what psychologists call "self-efficacy," one's belief that one is capable of handling a situation and bringing about a desired outcome. When people give their time or money to a cause they believe in, they become problem solvers. Problem solvers are happier than bystanders and victims of circumstance."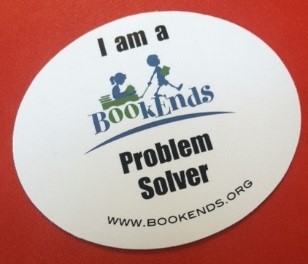 The power of the
problem solver concept
is fundamental in both BookEnds' fundraising efforts and our programs. Our student leaders, who conduct the BookDrives, are introduced to BookEnds work at a kickoff event where they are exposed to the issue of unequal book access for students. They are asked to find a solution to this issue – and they always do – a BookDrive! Our methodology was developed in order to enhance the positive and empowering aspects of giving in children, so they carry that lesson into adulthood.
We also want our adult donors to receive this message as well. We share good news stories as well as opportunities for donors to attend book sortings and deliveries, in order for them to see the actual impact their dollars are making. People become so moved when they see this.
All of our methods were developed instinctively, based on our experience with children and donors. But now that there is science supporting our methods – our message will be clear:
Support BookEnds – it's good for your mental health!
Gayle Baigelman
BookEnds Associate Director