Ronit Yael Sholkoff Bat Mitzvah Tikkun Olam Project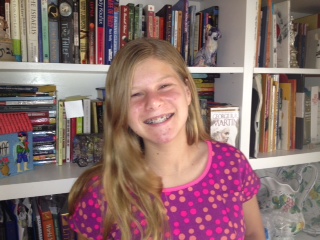 "I love to read! I am very lucky to have many books, but there are children in Los Angeles who do not have books to read. I want to help those children. That is why for my Bat Mitzvah Tikkun Olam (repair the world) project I have chosen to work with BookEnds, an organization that collects books to donate to children at less fortunate schools, libraries, and youth organizations. BookEnds collects for all ages, but I will deliver to an elementary school. Please bring books that would be appropriate for children in kindergarten through 5th grade, including picture books, early reader, and chapter books.
Last year, I volunteered with BookEnds and helped to sort and deliver books to an elementary school. I also read to the children. Please help me do this again, so even more children get to have their very own books to keep and take home. Thank you for helping."
2011 BookMark contest winner